Chicago Cubs and Omega Accounting Solutions Announce Partnership
---
Multi-Year Deal Marks Omega's First MLB Franchise Partnership
IRVINE, Calif. – Omega Accounting Solutions, an accounting and data firm that empowers small businesses to make informed decisions through powerful accounting, today announced a new strategic partnership with the Chicago Cubs. As part of the partnership, Omega will have in-ballpark signage at Wrigley Field, advertising rights and will be the presenting partner of Cubs outfielder Ian Happ's "The Compound" podcast.
The deal marks Omega's first official partnership with a Major League Baseball (MLB) franchise. Additionally, the new relationship provides Omega with increased brand awareness amongst Chicago's thriving business community and deepens its ties to passionate sports and entertainment fans across the Midwest, many of whom are also small business owners.
"As Omega continues to grow, we look for partners like the Chicago Cubs to help us carry out our mission of educating and supporting small business owners," said Jay Woods, founder and president of Omega Accounting Solutions. "Together with the Cubs, we have a unique opportunity to help small businesses throughout Chicago and the greater Midwest, which are the backbone of our communities."
Why Partner With the MLB Franchise?
Chicago is a growing market for Omega and the Cubs partnership represents a unique opportunity for the Irvine, Calif.-based company to connect with new and existing small business owners in the region. Each month, the company will be able to highlight one small business during the regular season.
"We're pleased to welcome Omega to the Cubs family and introduce the firm to Chicagoans," said Cubs Vice President of Corporate Partnerships Alex Seyferth. "Their focus on community and empowering small businesses aligns with the Cubs' mission to 'Be a Good Neighbor.'"
Founded in 2007, Omega works with small businesses to collect, integrate, analyze, and present essential data that supports healthy corporate operation and growth. Most recently in 2023, the company was ranked No. 35 on Inc. magazine's annual Inc. 500 Regionals: Pacific list, which recognizes the fastest-growing private companies based in Alaska, Hawaii, California, Oregon, and Washington.
A large part of Omega's latest growth comes from its strategic focus on government tax credit services for small and medium-sized companies, particularly the Employee Retention Credit (ERC). ERC is a refundable employment tax credit for eligible employers based on qualified wages and health plan expenses. During the economic fallout caused by COVID-19, ERC allowed employers to use the funds to continue to pay existing employees and keep business running and staff working. The program was a way for U.S. companies to stay afloat due to the shutdowns caused by the COVID-19 pandemic, but now there are millions of unclaimed dollars available and nearly any company impacted by the pandemic is eligible to claim their credit. With so many small businesses having struggled during the pandemic, Omega is committed to helping as many people as possible and this partnership will help the company reach a whole new audience of small business owners who can benefit from the ERC program.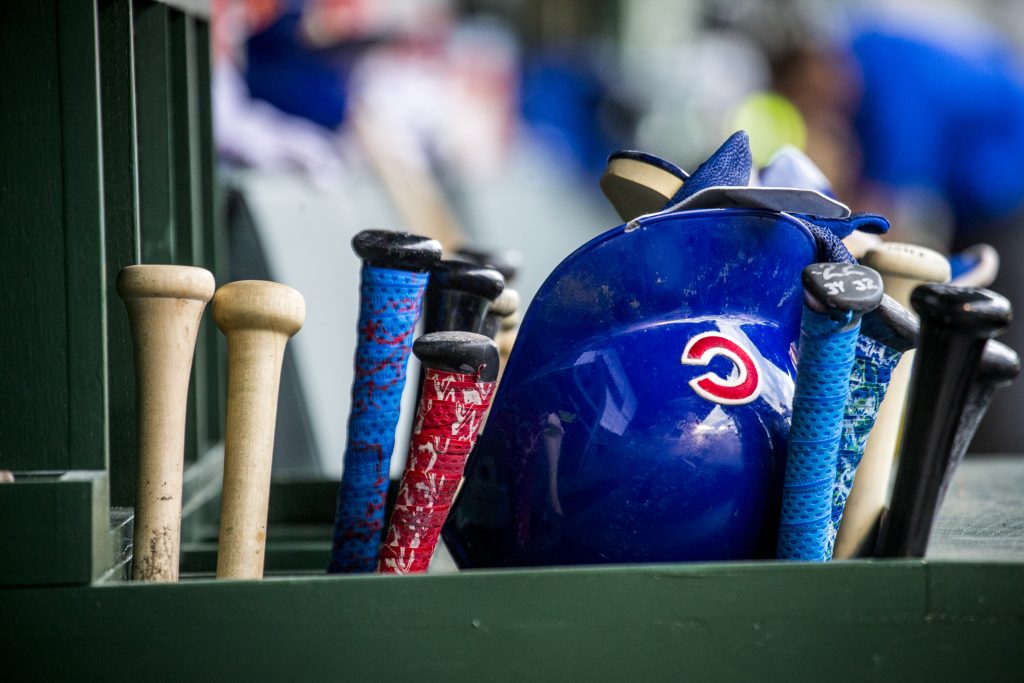 ABOUT OMEGA ACCOUNTING SOLUTIONS
Omega Accounting Solutions is an accounting and data firm that empowers small businesses to make informed decisions through powerful accounting, advanced analytics and tax credit expertise. The Irvine, Calif., firm founded by Jay Woods in 2007 works with small businesses, CFOs, controllers, accountants and software developers to collect, integrate, analyze and present essential data to empower healthy corporate operation and growth. Omega's tax credit division has specially trained teams to help businesses claim the Employee Retention Credit (ERC) and Research & Development Tax Credit. In 2022, Omega introduced a new funding division, Omega Funding Solutions (OFS), a third-party lender offering short-term bridge loans to those organizations anticipating ERC refunds. For further information, visit omega-accounting.com.
ABOUT THE CHICAGO CUBS
The Chicago Cubs franchise, a charter member of Major League Baseball's National League since 1876, has won the National League pennant 17 times and was the first team to win back-to-back World Series titles in the 1907 and 1908 seasons. In 2016, the Chicago Cubs made history again when the team won its first World Series in 108 years, ending the longest championship drought in North American sports. Known for its ivy-covered outfield walls, hand-operated scoreboard and famous Marquee, iconic Wrigley Field has been the home of the Chicago Cubs since 1916 and is the second oldest ballpark in Major League Baseball. In 2009, the Ricketts family assumed ownership of the Chicago Cubs and established three main goals for the organization: Win the World Series, Preserve and Improve Wrigley Field, and Be a Good Neighbor. For more information, visit www.cubs.com.